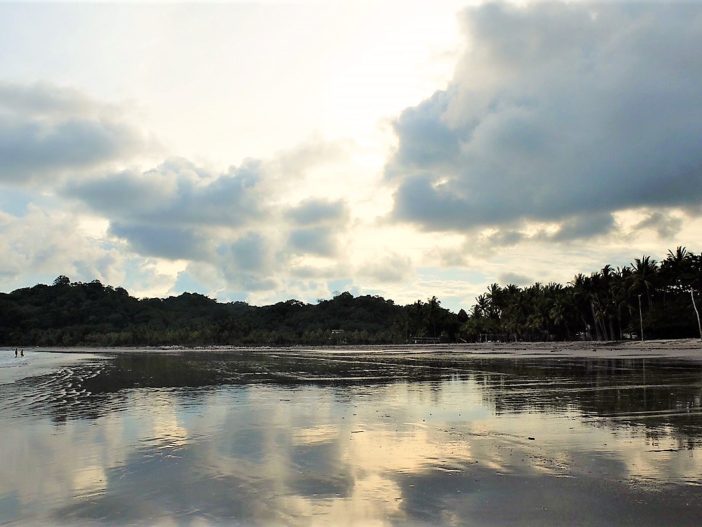 Some years ago I came across a website called findyourspot.com. It is a survey site that recommends the best city/geographical area for you to live, based on answers to their questionnaire. The site matches up your personal preferences regarding climate, size of city, preferred geographical location, and a host of other metrics. After inputting roughly a dozen pages of data to analyze, it generates a list of the top 5 cities you should be living in. It essentially helps you find your spot. The survey is rather in-depth and no matter how many times I've taken it, the results have always been the same. I'm destined for a warm weather environment.
I'm a sucker for sites like this because I've been trying to find our spot for a while. I have nothing against Wisconsin except I despise the weather. It's difficult to explain to someone who has never experienced it before what -40 degree wind chill is. Or for that matter what 15 below zero feels like. The joke in Wisconsin is that summer was on a Wednesday this year. I'm a firm believer that long periods of frigid temperatures are not good for the human body. There is a plethora of other reasons why we are looking to bug out that are about finding purpose, more than placement, but that's for another time.
One of the aspects Brenda and I enjoy most about traveling is it allows us to experience different cultures and environments while we are searching for our spot. Each trip is part vacation, part exploration and research. However, as we spent time in different locations, looking for the one place that seemed to check off all of our boxes, we came to realize that there isn't one perfect place. We end up liking every country for one reason or another. Finding that one perfect spot was just an illusion. But if you've decided to make a move out of the States, like we did, you have to stick a stake in the ground and start somewhere. For us, that somewhere turned out to be Costa Rica.
Costa Rica had been on our radar for a while based upon input from friends who have been there, along with research on our end. With a variety of places that looked wonderful, we decided to spend time on the Nicoya coast. Our first trip was during the dry season and the second, a few months later, was during the rainy season. We thought it would be beneficial to experience the differences in climate extremes.
During both trips we traveled up and down the Nicoya Peninsula. Our over-night stops included Montezuma, Santa Teresa, Samara, and Tamarindo. We also spent a few nights in the capital, San Jose, to experience what their largest city was like. Our objective was to engage with as many people as possible and come away with a better understanding of what life is like in Costa Rica. We experienced small Tico villages, overly commercialized tourist spots, intimate beach towns, and the craziness that is San Jose. It was all great!
The climate, the culture, and the friendliness of the people are all good reasons to move to Costa Rica. When you combine that with some of the more practical aspects, (lower health care costs, ease of travel, stable government, blue zone, over-all cost of living), it becomes a pretty damn good choice. What put it over the top for us was when we had an opportunity to spend time in a few of the small beach communities such as Santa Teresa and Samara. We quickly realized that this is where we want to be. It is here where the phrase Pura Vida appears to be most visible.
I wrote about our innate desire to be near water in another post and how it changes our emotions and cognition. The smaller beach communities are where we experienced a tremendous sense of calm. Here, it is easy to be at peace and just enjoy the moment. The quality of life measurement has nothing to do with how much money you make or the car you drive or your social status. Costa Rica is Pura Vida.
So, we've committed to see what Costa Rica brings us, but with no guarantee of staying there permanently. Both of us would like to spend some time in Nicaragua and Panama. And after that, Europe, maybe Spain. I guess in the end we've decided that any place we are together (provided it's warm), is our spot. We just want to get the most out of this life we have. Let's not kid ourselves, life's ephemeral. There's no way we can put more days into our life, but we can put more life into our days. Our plan is to enjoy each other and the change that comes with being an expat. Costa Rica really is just the starting point of something new. Our spot is actually every point along the journey. It just took a while to figure that out.
Thanks again for checking us out!
Scott and Brenda
http://skippingstonetravels.com/wp-content/uploads/2016/12/BFB9EE2B-6E7D-4045-A09D-015A0D02394D.jpg
792
1408
Skipping Stone Travels
http://skippingstonetravels.com/wp-content/uploads/2016/10/skipping-stone-logo.jpg
Skipping Stone Travels
2017-02-01 12:42:02
2017-07-17 17:15:10
Find Your Spot