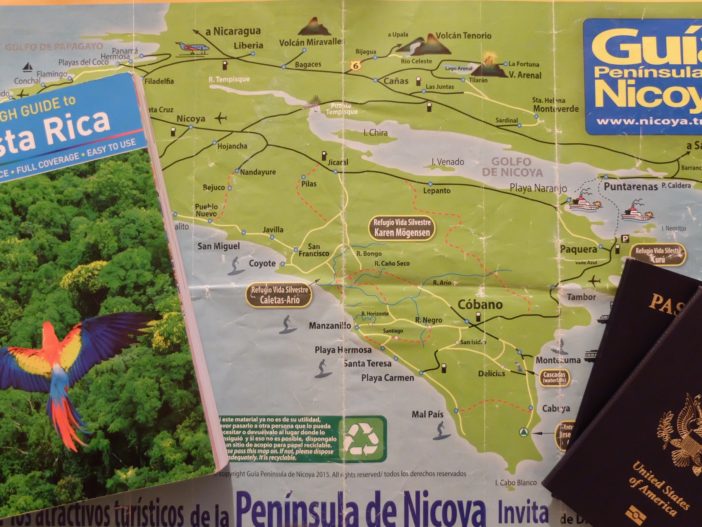 Welcome to our blog and thanks for checking us out! If it seems like we aren't quite sure what the hell we are doing, well you guessed correctly. Wanting to move to another country and actually doing it are two different things. We've thrown around the idea of packing it all in and moving somewhere out of the States for a while. But putting a stake in the ground and committing to becoming an expat was a recent decision. (If anyone is wondering, it wasn't so much of an epiphany but a slow burn of needing to do something other than what we are currently doing.)
During our discussions about planning and preparations, we thought it would be a good idea to document the process, primarily so we could check things off our multiple lists of tasks. That idea eventually led to our thought of creating a travel blog to have a medium where we could possibly dialogue with others that seem to be affected by wanderlust like we are. What we intended was to have a simple blog where we could document our travels and share some experiences with others and a way to keep in touch with family and friends. We believe that anyone who truly enjoys travel has some memorable experiences that they can share, which in turn helps others. The ability to tap into the personal experiences of someone is invaluable information (provided we are talking about people with similar likes and dislikes.)
After spending some time trying to come up with a concept for a blog that would be a bit different than what we've seen from others, we decided that it might be beneficial to document our transition. We've read a ton of great travel and expat blogs but they seem to have the same point of reference. The blog begins after they've made the move. I'm always interested in the back story. How did you decide to move to that particular country? How was the process? What would you do differently? What is the best piece of advice you can give? How long did it take? These are the questions I always have when reading others stories. I always want to know why people have made the decisions they've made.
As we said on our homepage, you can't show up in a foreign country and hope it all works out. There's a hell of a lot of planning that needs to occur to make the transition less painful than it's going to be. Leaving family and friends is not a decision made lightly. We've cultivated some great relationships throughout the past few years and it will be difficult to say goodbye. Even more difficult will be leaving family. There's some separation anxiety already propping up and we still have years before heading out. Being as prepared as possible will hopefully make our transition as enjoyable as we imagine.
I hope you come back from time to time and check out our progress. We are excited about the process and sharing our adventure with others.
Thanks for checking us out.
Scott & Brenda
https://skippingstonetravels.com/wp-content/uploads/2016/07/DSCF0594-1.jpg
1360
2048
Skipping Stone Travels
https://skippingstonetravels.com/wp-content/uploads/2016/10/skipping-stone-logo.jpg
Skipping Stone Travels
2016-10-01 19:03:32
2017-10-28 08:34:55
Hello world!