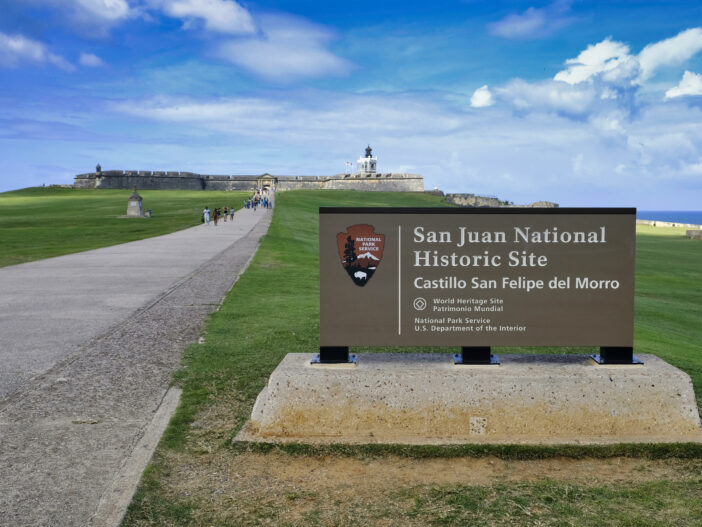 One of the benefits of living in the Miami area is the ability to fly to a plethora of destinations for fairly cheap. With Miami International just twenty minutes away and Fort Lauderdale just up the road, it's easy to find spur of the moment deals. And since our time in Miami Beach is limited, we are trying to take advantage of the situation. We've got a handful of trips booked for the next few months, starting with a visit to historic Old San Juan.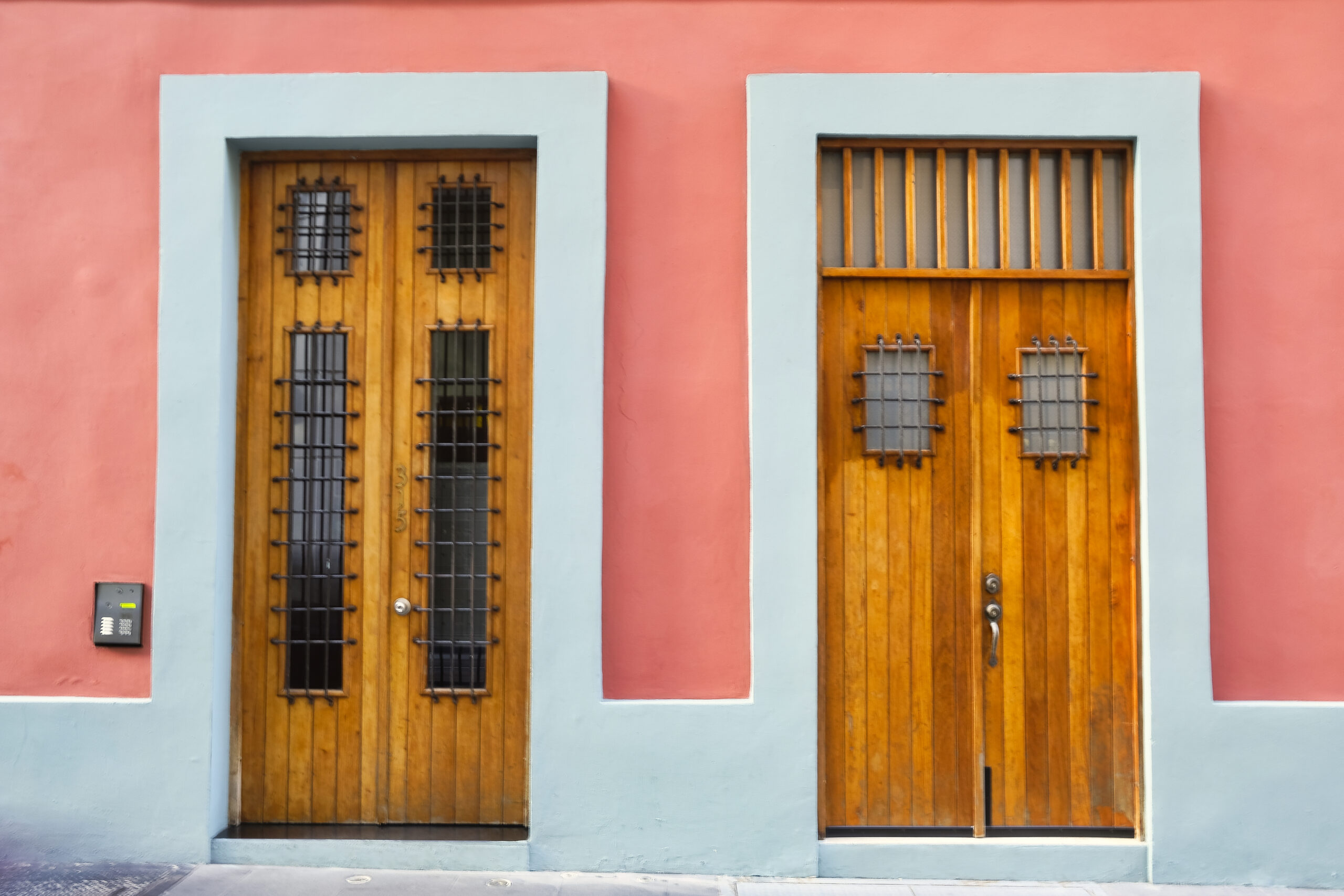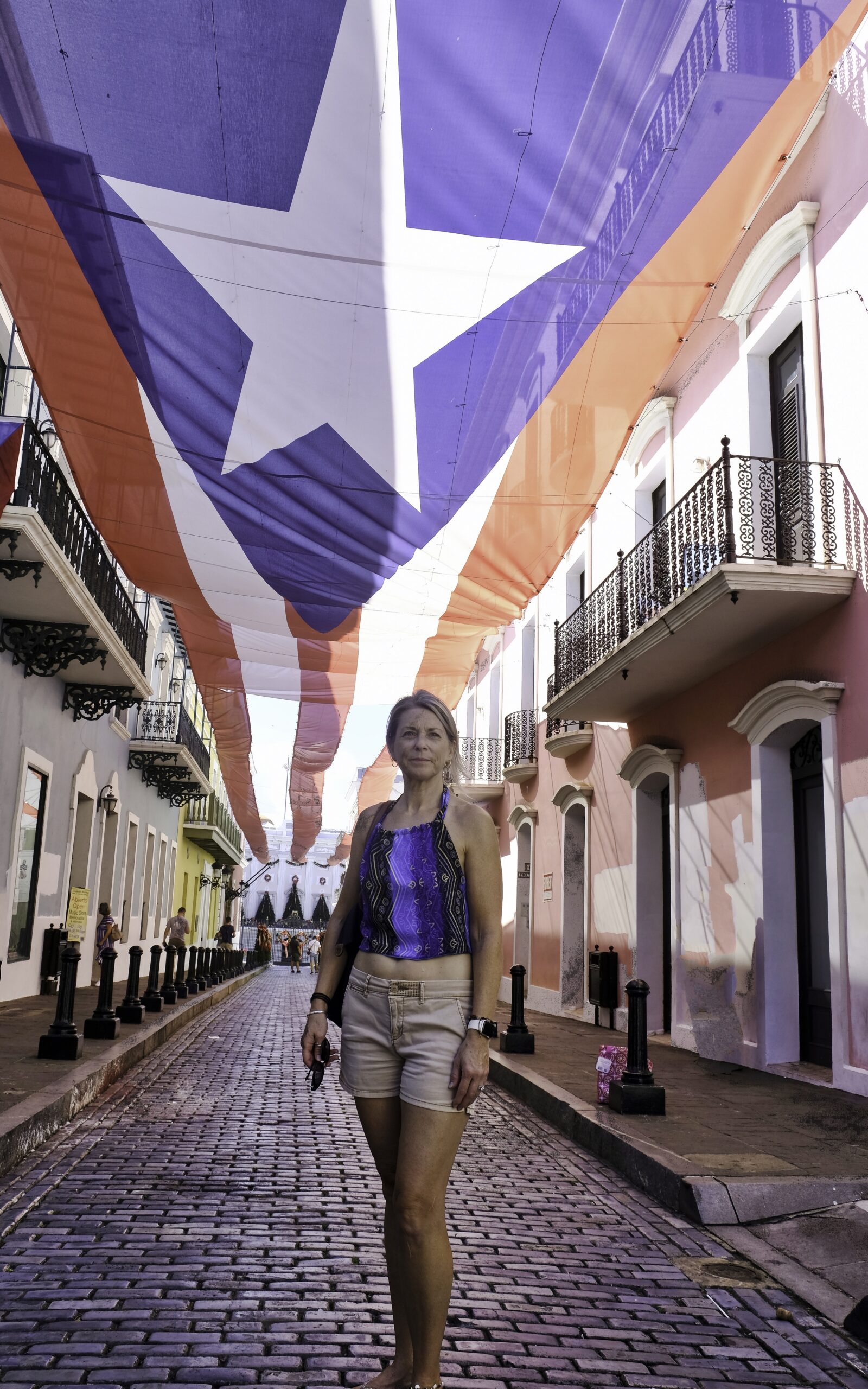 Since this was a quick trip and Puerto Rico is a fairly large island, we decided to spend much of our time roaming the streets of Old Town. It's easy to spend days strolling up and down the cobblestone streets of Old San Juan, taking in the sights and sounds of a community that is a walk back in time. Beautiful old colonial buildings line the streets throughout the neighborhood. Open doors to restaurants, bars, and shops invite you in to experience the flavors of the city.
As we meandered through the city, we stopped to visit a few of the historical sites, starting with Castillo San Felipe del Morro. It's a remarkable structure that took 250 years to complete. The massive fortress was built to guard the entrance to the harbor and defend San Juan from enemies. Maintaining control over the harbor was vital to the residents of Puerto Rico. The saying goes, if you control the port, you control the city.
We did the requisite walk along Calle de la Fortaleza, otherwise known as umbrella street and took a rum cocktail tour with Flavors of San Juan. The tour brought us to three different bars where we sampled their house specialty rum drink. Along the walk, our guide provided us with an interesting history lesson of Old San Juan and Puerto Rico. I highly recommend doing this.
For those planning on visiting Puerto Rico and looking for a variety of things to do, Tripsavvy compiled a list of some of the things not to miss. The site is fairly comprehensive and I like to check it out for ideas.
If food and drink are your preferences, Old San Juan has a lot to offer. Some of the best restaurants in the country are located in Old Town. Our first night in town found us wandering into Marmalade, the hottest restaurant in Puerto Rico. Four courses and four wine pairings later, we were ready to call it a night! It is a wonderful restaurant with world-class food. But fair warning, it's a 4, 5, or 6 course meal. You won't be ordering à la carte, and it's expensive!
And if your desire is for more traditional Puerto Rican food, you can find it in a variety of places. One of the favorites is El Jibarito. Locals pack into this colorful restaurant at lunchtime for down-home comida criolla, the traditional Puerto Rican cooking that pulls from the island's Spanish, African, and Indian heritage.
When it comes to nightlife, there is an endless amount of options. From trendy nightclubs to somewhat seedy dive bars. A stop at La Factoria is a must; probably the trendiest bar on the island.
Most importantly, the main reason we wanted to visit Puerto Rico was to support the island, even in the smallest of gestures. The devastation they endured from Hurricanes Maria and Irma is almost indescribable. We spoke with a handful of people that talked about going months without electricity. We heard story after story about the hardship they endured.
There is still much work to be done, primarily in the more remote parts of the country. But the spirit of the Puerto Rican people is unbroken. Even with the setbacks and slow assistance from the mainland, their hospitality towards visitors is wonderful. As we experienced with our trip to Cuba, the people of Puerto Rico want us to tell everyone to come to visit. They are proud of their country and heritage.
Even though we spent the majority of time in Old Town, we did manage to get to the beach. I'd like to give a fair assessment of the beaches in Puerto Rico, but just can't. We only visited a couple of them and to be honest, we are a bit spoiled. After spending many vacations in the British and US Virgin Islands, the beaches there have become our benchmark. I'm sure the ones here in Puerto Rico are wonderful, but the ones we've seen just don't live up to what we've become accustomed to. I did say we were a bit spoiled.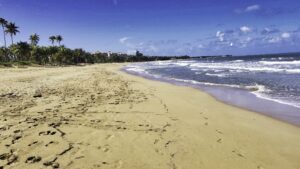 Thanks for checking us out!
Scott and Brenda
https://skippingstonetravels.com/wp-content/uploads/2019/12/unnamed-scaled.jpg
1706
2560
Skipping Stone Travels
https://skippingstonetravels.com/wp-content/uploads/2016/10/skipping-stone-logo.jpg
Skipping Stone Travels
2019-12-18 19:41:22
2020-01-02 12:50:23
A Visit to Historic Old San Juan