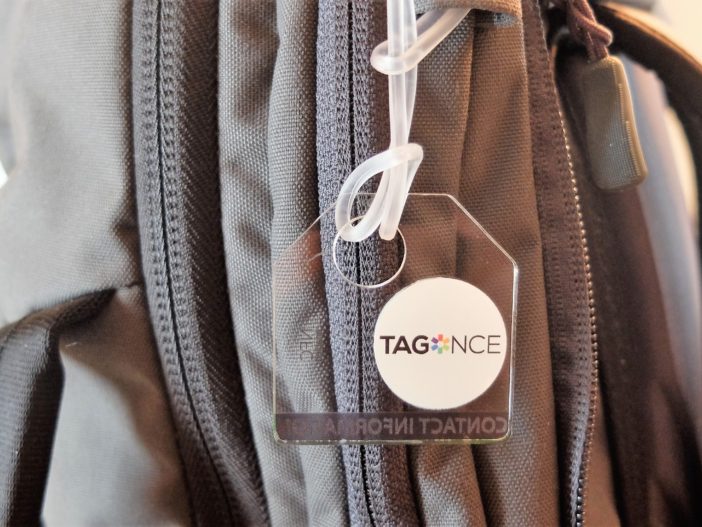 I hate luggage tags. I know it's a silly thing, but I think for the most part they are useless. Constantly filling out information by hand on flimsy pieces of paper and then attaching it to your bag, usually with an inadequate strap. I like my Briggs-Riley roll aboard but even that has an interior placed tag that's hard to access and work with.
Being fans of Kickstarter, Brenda and I peruse their site from time to time looking for projects to back. Kickstarter is where Brenda got her G-Ro suitcase and I found my Minaal 2.0 backpack. Recently, I came across a project from a company called  Tagonce. They are a small start-up out of Denmark that has created a product that gives a much needed 21st century update to the traditional bag tag.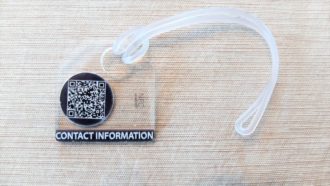 Constructed out of a scratch resistant acrylic, it's shape is a throw back to old fashioned luggage tags. Currently Tagonce offers two different tags in various colors. Each one is assigned a QR code and you can include an NFC chip for an additional fee. At a cost of $8 and $10 respectively, this is a great bargain.
After receiving the tag, you simply download the app, register it, and then enter your pertinent information. You can swap the tag from bag to bag and then update any needed info on the app when it's convenient. If you happen to lose your bag, anyone can scan the QR code with a smart phone. Just open your Tagonce app and you'll be able to see it's location.
It's not the sexiest of products but it's the little things that make the travel process a bit easier.
Thanks again for checking us out!
Scott and Brenda
https://skippingstonetravels.com/wp-content/uploads/2016/12/DSCF1150.jpg
1535
2729
Skipping Stone Travels
https://skippingstonetravels.com/wp-content/uploads/2016/10/skipping-stone-logo.jpg
Skipping Stone Travels
2016-12-16 19:26:58
2017-02-22 11:51:07
Tagonce