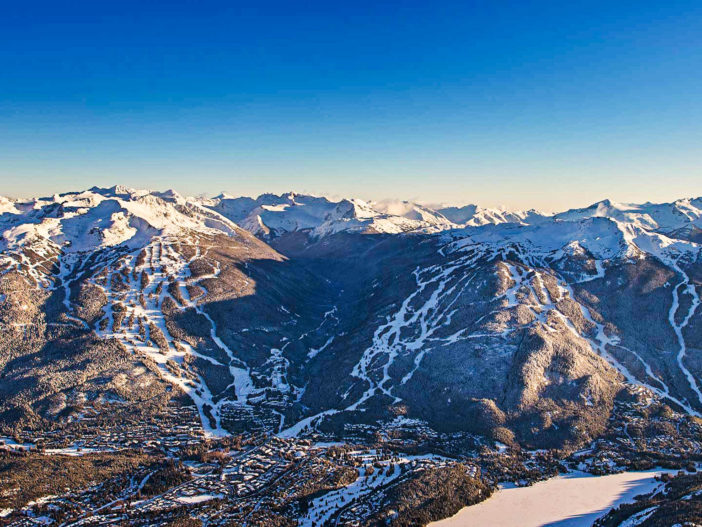 The older we get, the more we prefer warm weather. It might be because we've spent our lives growing up in Wisconsin, where there truly is a shortage of warm days. But whatever the reason, both Brenda and I are constantly seeking places that afford us long days of hot, humid weather. This certainly is one of the driving factors in our decision to move to Costa Rica, but not the only one. I'm not sure what it is, but the opportunity to wear a pair of shorts and a tee shirt 365 is appealing.
Although most of our travels have been to warm weather climates, we have had some memorable experiences where the temperature required layers upon layers of clothing. There was a time in our lives when the attraction to the mountains and passion to ski big powder was as great as hanging out on white sand beaches and soaking in the sun. We've had the good fortune to ski some the best terrain in North America. Trips have included Colorado, Montana, Utah, Wyoming and into Canada.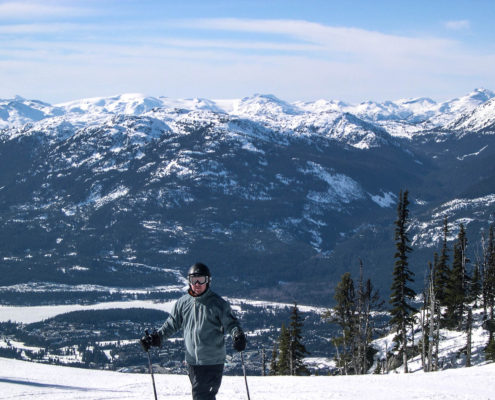 One the more memorable places we've been to is Whistler Blackcomb. For the powder hounds out there, I'm sure you are well aware of Whistler. It is a ski resort without parallel in North America. Located 90 miles north of Vancouver, Whistler is a site to behold. Two unique mountains right next to each other and both accessible from the base village. Walking up to the gondolas you can choose to go left and ride up Blackcomb or go to the right and ski Whistler. The footprint is massive. Over 8,000 acres of terrain and a 5,200 foot vertical. Here are some of the specs on Whistler. One thing is for certain, you won't run out of territory to explore.
Whistler Village is more in line with what you'd find in St. Moritz, Switzerland or Kitzbühel in Austria. It has a very European flair to it. The village provides you with a completely pedestrian lifestyle. Once you arrive, you'll never need a car. There are well over 100 restaurants, a plethora of boutique shops and dozens of choices for lodging. From ski bum style to 5 star, Whistler has something for everybody. And the après-ski is some of the best you will find in the world.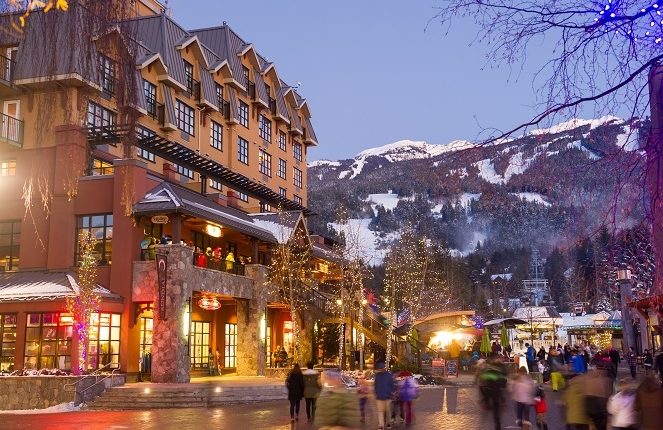 It's probably most memorable for us because it truly was our first family vacation. I have no idea what possessed us, but for some reason we thought it would be a great idea to fly half way across the country and drive up to Whistler from Vancouver with three kids, who were all quite young at the time. Neither Brenda nor I had any clue of what to expect. But then again some of the best adventures are the ones that aren't planned that well.
Three young children with little ski experience and two naive parents trying to navigate the largest ski resort in North America. Yeah, that sounds like a great idea. No chance for something to go wrong here. Fortunately there were no catastrophes and it turned out to be a vacation our children still talk about.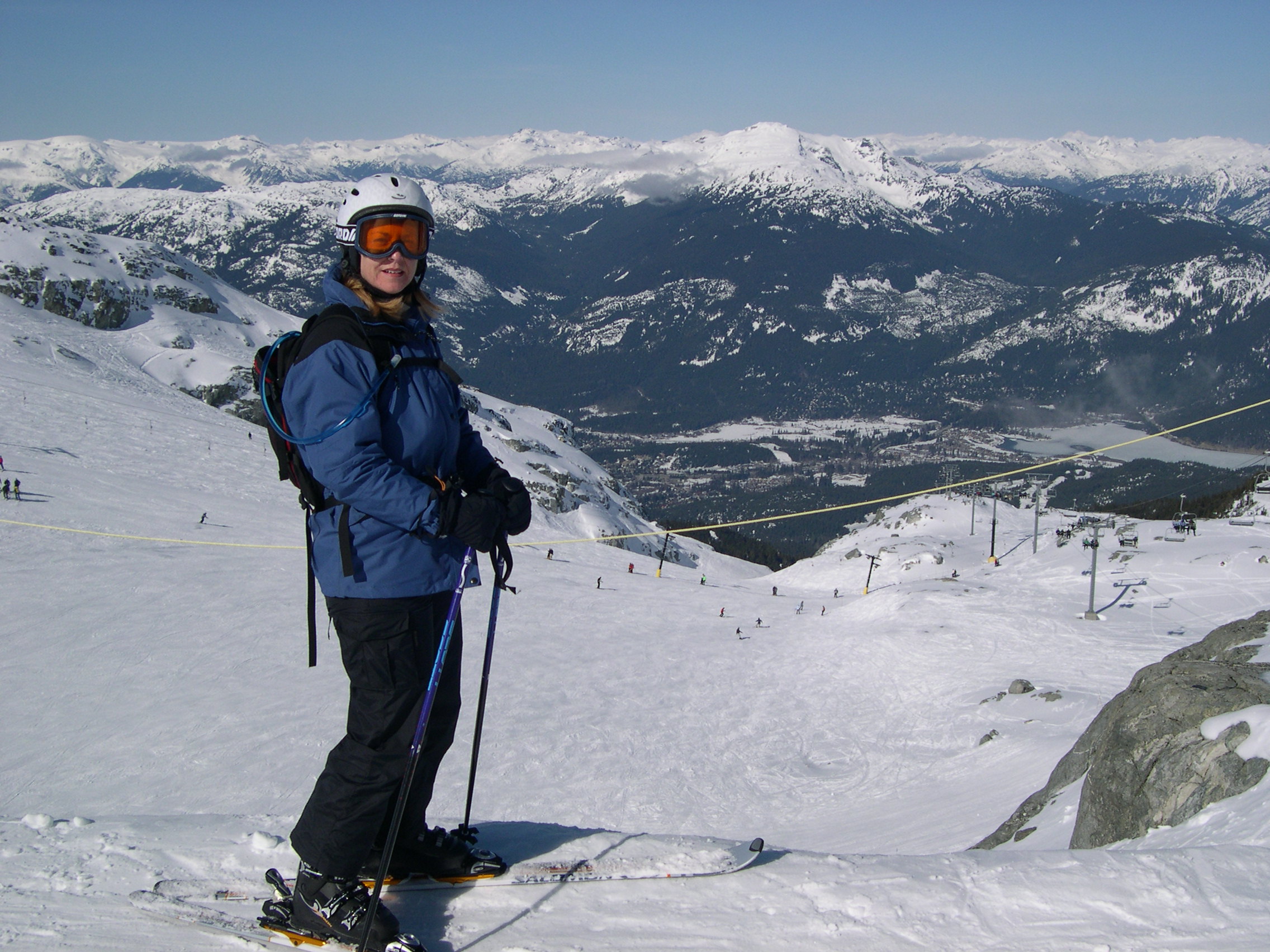 Brenda and I have returned to Whistler a few times since then. We were there when the International Olympic Committee was conducting a study for the 2010 winter Olympics and observed the Prime Minister, Paul Martin, guide the IOC entourage around the village and up the mountains. If you are a fan of the winter Olympics, you probably remember what a great venue Whistler was. It was exciting for us to watch the winter games and reminisce about our time spent there.
There were a lot of changes made in preparation for the Olympics. The most significant was the construction of a peak-to-peak gondola. This thing is an engineering marvel. They managed to build a gondola that takes you from one peak to the other. Before, if you wanted to change mountains, you'd have to ski back to the base and take the other gondola. It is worth visiting just to take a ride and enjoy the view.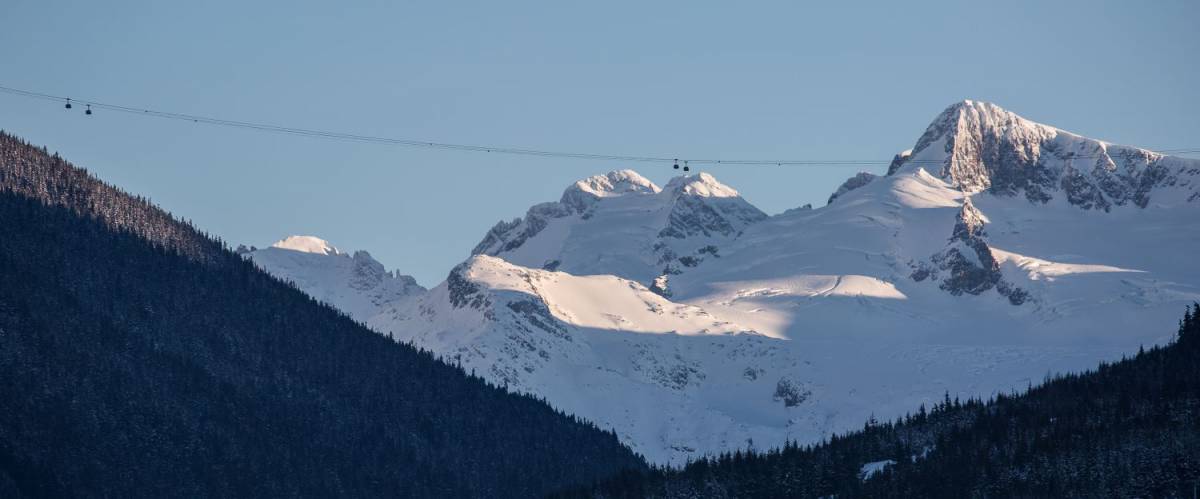 Every now and then Brenda and I get the itch to head out west and ski again, maybe visit Whistler one last time. But as winter arrives and the cold sets in, we start thinking about escaping to somewhere warm. It's hard to imagine braving the cold temperatures for a vacation. All good things come to an end and I think our days of searching for big powder are probably behind us. And that's alright. We've had some great experiences throughout the years. Time to create some new memories, this time in flip flops instead of ski boots.
Thanks for checking us out!
Scott and Brenda
https://skippingstonetravels.com/wp-content/uploads/2016/11/Whistler-2-e1479057188774.jpg
563
1000
Skipping Stone Travels
https://skippingstonetravels.com/wp-content/uploads/2016/10/skipping-stone-logo.jpg
Skipping Stone Travels
2016-12-02 15:51:12
2017-04-15 09:39:12
Whistler Blackcomb