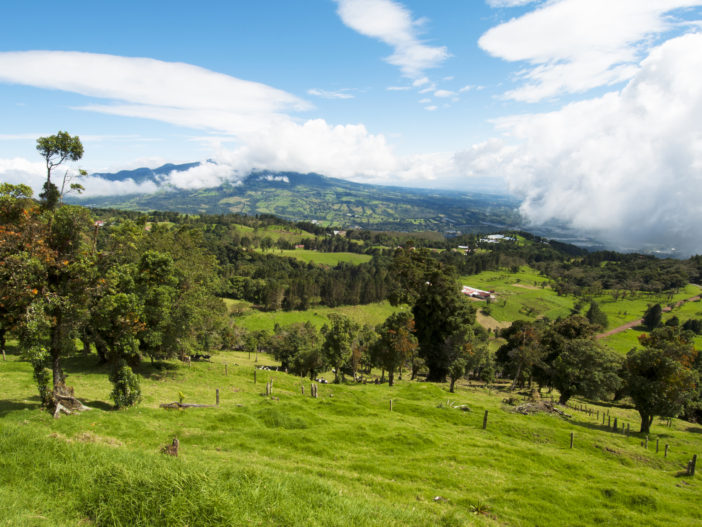 Brenda and I have started planning another return visit to Costa Rica. It's been a few months since our last trip and we are itching to get back as soon as possible. This time, we'd like to explore the Central Valley, near San Jose. There are a handful of small towns in the area that we want to check out, and our hope is that one piques our interest more than the others. We want to come away from this trip knowing where we'll be living when we move. We've narrowed it down to three or four towns, but need to spend quality time in each one.
Our plan is to spend at least six months in the Central Valley while we complete the residency process. From everything I've read, this seems to be one of the more frustrating tasks for expats. Our thought is that being close in proximity to San Jose will have some advantages. Hopefully residency can be completed a bit easier being near the government agencies that must be dealt with. Living near San Jose also provides easier access to things we may need. Our goal is to rent something fully furnished. But if that doesn't work out, buying something like a mattress if living in Grecia should be much easier than if living in Santa Teresa.
Our list of tasks that must be completed before we move is getting to be rather lengthy. It's as if we scratch one thing off and add three more. The planning process itself is a process. Once we decided that Costa Rica was going to be home for a while, the next thing to do was determine where in Costa Rica would be our starting point. As much as I'd like to head straight to Santa Teresa or Samara, there is a degree of practicality that seeps in. Our wish is for this to really work out and living near San Jose seems to be the practical decision to start. If all goes according to plan, we'll spend plenty of time in one of the coastal towns later on.
The more I think about it, the more I realize that this trip will be far more research and exploration than it will be vacation. We want to put the time in upfront so we have as few surprises as possible. If on this trip we can accomplish the one big task of finding a town to live in, we'll consider it a success. And it will be one more thing we can scratch off of the list.
Thanks again for checking us out!
Scott and Brenda
https://skippingstonetravels.com/wp-content/uploads/2017/01/Central-Valley.jpg
1829
2732
Skipping Stone Travels
https://skippingstonetravels.com/wp-content/uploads/2016/10/skipping-stone-logo.jpg
Skipping Stone Travels
2017-02-20 17:00:46
2017-03-21 13:24:20
Searching for a home in the Central Valley