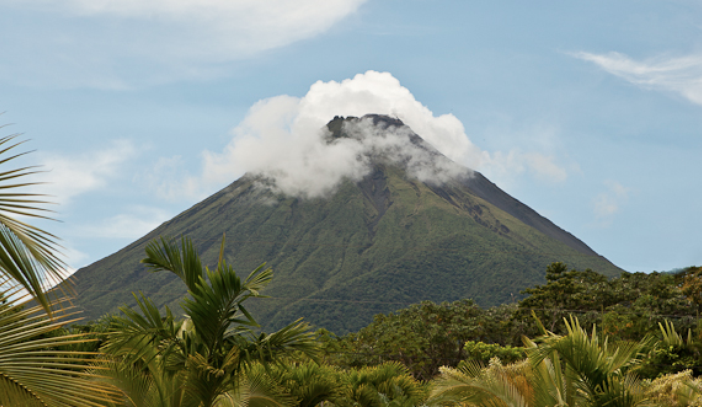 A few months ago I posted about our upcoming trip back to Costa Rica. The last one in September was still fresh and Brenda and I knew we needed to start planning our next visit. I wrote about how this was going to be more research and exploration, than vacation. We are hoping that one of the cities we spend time in will pique our interest more than the others. When the purpose of a trip is to search for a home, your planning process takes on a whole new dimension. And though it's odd to use the word 'practicality' when writing about moving from the U.S. to a central American country, practicality is what seemed to take center stage. We wanted to be very cognizant of our limited time for this trip and to make sure we had each day properly planned and accounted for.
Not much has changed since then except we've firmed up our itinerary and decided to say, 'screw it' when it comes to practicality. After many months of research, the list of towns that we think will fit our wants and needs is fairly short. And since we are hoping for a visceral reaction to one of them, we don't necessarily need to spend an exorbitant amount of time in one location. A few days wandering around three or four cities that are all in close proximity to each other should be enough. I'm not suggesting we are going to wing the whole thing, but if we analyze the endeavor too much, we probably wouldn't even be going.
Since this is our first opportunity to spend extended time in the central valley, we want to take advantage of it and see a few sights. We are flying into Liberia and rented an SUV for the week. A word of advice regarding a rental vehicle. Never rent a car in Costa Rica; always rent an SUV. Speaking from experience, a car hinders your ability to explore. So many places that you'll want to check out just aren't accessible by car.
Our first stop is in La Fortuna for a few nights to check out Arenal volcano and the surrounding community. It's amazing how many  activities you have access to in this small area. There is a plethora of excursions you can take to see waterfalls, hot springs, the cloud forest, and wildlife. We are actually having a difficult time choosing what to do. Other than the volcano and maybe Rio Celeste waterfall, we're not sure what we are going to do. There is just so much to explore in Costa Rica.
After La Fortuna, we are headed south to Dominical and Uvita. This will be a good five hour drive and give us an opportunity to see more of the country. I found a wonderful house up on a cliff just outside of Dominical that should be a memorable stay. Like Dominical, Uvita is a small beach community famous for Cola de Ballena (whale's tail), Envision festival, and some of the best beach areas in the country. We love the small beach communities along the southern Nicoya coast and want to see Costa Ballena area to compare.
The last part of our trip is all about spending quality time in a few towns in the valley. We'll have had the benefit of driving through a handful of them on our way to Dominical. We won't be passing judgement strictly on a drive thru but if it didn't appear appealing, no need to spend precious time revisiting them. We rented an apartment in Atenas and using it as home base. This city is said to have the best climate of any city in the world. We chose to stay here because it's one of the towns on our list and it is also centrally located to the other places we are planning on visiting. Our goal is to hit Grecia, Ciudad Colon, Santa Ana, and possibly Heredia.
I'm certainly more excited about this trip than I thought I would be. Maybe it's just the fact that we are headed back to a place the two of us truly enjoy. Or it could be the realization that something will come out of this trip. Our hope is that the central valley is where we will land once we move, whenever that is. But if it doesn't appeal to us as much as we are hoping, we've already got a backup plan. We always planned on ending up in one of the beach communities on the Nicoya coast eventually. Maybe it will be sooner rather than later. Starting in the central valley is more about practicality than anything else. But like this upcoming trip, practicality may be damned.
Thanks for checking us out!
Scott and Brenda
https://skippingstonetravels.com/wp-content/uploads/2017/07/Arenal.png
407
737
Skipping Stone Travels
https://skippingstonetravels.com/wp-content/uploads/2016/10/skipping-stone-logo.jpg
Skipping Stone Travels
2017-07-22 15:12:57
2017-10-20 16:58:32
The search for a home: Part 2